America is a country that is practically defined by car culture. Over the last century, cars and trucks have had a profound effect on not only what we do and where we live, but on the infra-structure of our entire country.  With a society that is so car-related, its little surprise that they play starring roles in our motion pictures too. Today, there are a lot of "car movies." In fact, they probably number in the thousands if you count independent and foreign films. In this article, we will look at a few of the best known ones.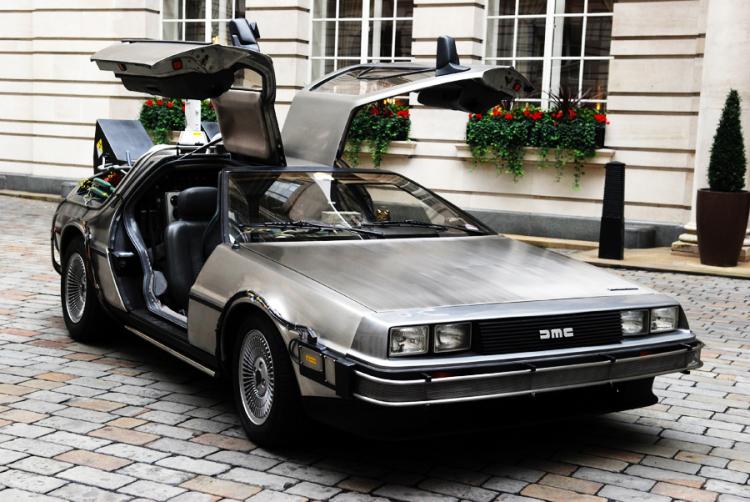 American Graffiti
American Graffiti is the film that George Lucas made before Star Wars. Based in Southern California in the late 1950s, American Graffiti is a car film celebrating all aspects of car culture with young love, rebellion and coming of age themes all thrown in. Ron Howard holds the starring role, but Harrison Ford, Suzanne Summers, and many others make their first appearances in this film. If you were a teenager in the late 1950s, this film will take you back to your youth.
Back to the Future
Any list of car movies would be incomplete without the inclusion of Back to the Future. Playing a central role throughout the film is a Delorean DMC-12. Today, Deloreans are valuable classic cars but when Back to The Future was made (1985), they were just oddball vehicles from defunct car company. Nonetheless, an eccentric inventor (Christopher Lloyd) modifies a DMC-12 into a time machine. It wouldn't be a mistake to say that this is one of the greatest family movies of all time.
Christine
Christine is a perfect example of a car movie that doesn't just utilize a car in the plot, the car is the plot. The central character is an old fifties car. Our friends at Bodwell Chrysler of Brunswick, a Chrysler, Dodge, Jeep, Ram dealer in Brunswick, ME, identified it for us. "Christine" is a 1958 Plymouth Fury, but not just any 1958 Plymouth Fury because this is a Stephen King story; it's a 1958 Plymouth Fury that has an attitude and stalks humans to kill them. This is one of Stephen King's best films, it's a true horror classic.
Gran Torino
Gran Torino is about way more than the titular car. It's an examination of present day America and the ways that different generations co-exist. Clint Eastwood both starred and directed this movie. While there are no thrilling car chases to keep you on the edge of your seat, a Ford Gran Torino is a focal element in the plot. Watching this one will get you to thinking a lot about life and the interactions that define it.
The Italian Job
Not the 2003 remake, we recommend the original 1969 movie. It stars Michael Caine and has a soundtrack by Quincy Jones. Caine plays a London criminal recently out of prison looking to score just one last big job in Italy. His plan is to steal $4 million dollars from the mob in the city of Turin. This is a film for car buffs: there are Lamborginis, Aston Martins and other exotics screaming around Turin. The starring automotive role however goes to a fleet of three Mini Coopers (not the recent BMW versions but original, British ones.)