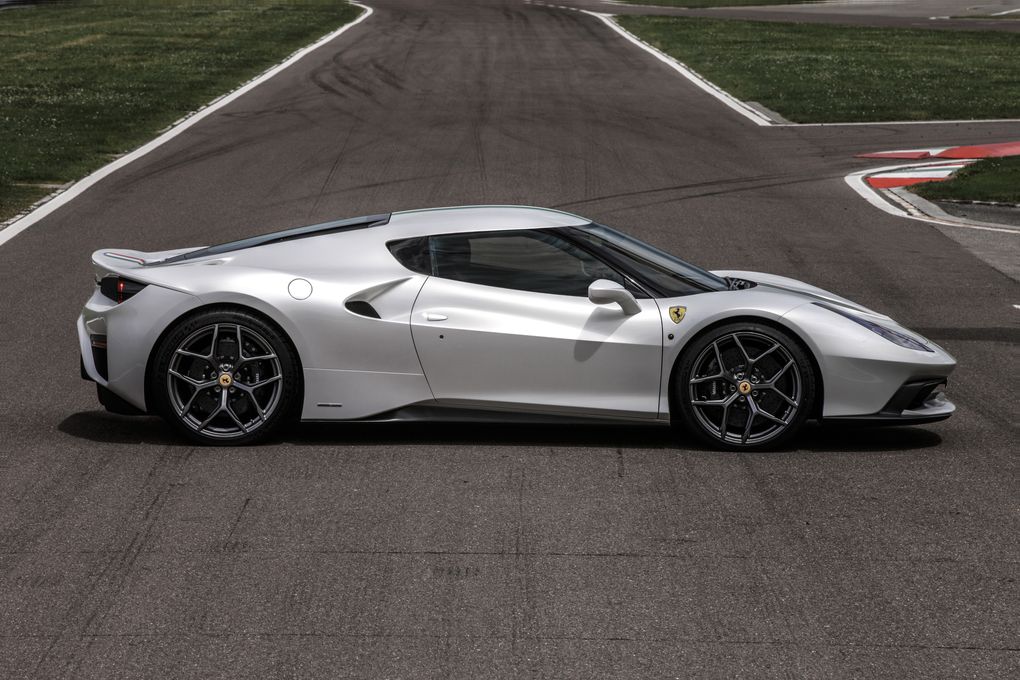 The new Ferrari 458 MM Speciale was established on the same standard as 458 Speciale, but has a number of unique differences and fundamental that is extreme beyond the 458's normal preference list. This unique coupe was finished in Bianco Italia paint and it features all new exterior and interior that was handcrafted in aluminum with complex carbonfibre bumpers on both sides.
The bumpers take account of reworked aerodynamics with an inclined front to reflect the coolant radiators that are placed close together. The car has also been added with side intakes to help in cooling of the engine and a spoiler at the tail end. The seats are also well finished with Cioccolato leather finishing
The stereo system has been upgraded, the rare and front lights have been modified and has specific wheels that are just for this car.
The new Ferrari 458 MM Speciale was designed by the Ferrari designing center and is truly one of a kind sports car.