Whether you're a first-time driver, a family road user or an experienced senior citizen doesn't matter. The Ford Focus hatchback is one of the most popular vehicles for any motorist on a relatively budget. As further details are announced about the forthcoming 2018 model, there's little doubt that the trend is set to continue.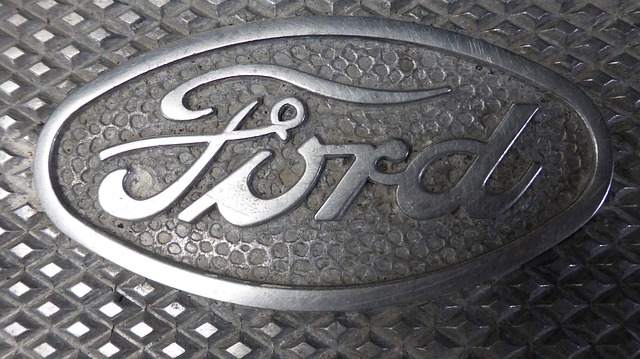 But before stepping into the car market and pre-ordering a 2018 model, you might want to think again. After all, the 2017 model improved on the previous efforts of this iconic third generation. And it provides one of the best hatchback rides that Ford has ever produced. Here are just five reasons you might choose this option instead.
Cost
Let's not beat around the bush; financial savings are the first thing that spring to mind. At just under $18,000, the 2018 Focus is far from being the most expensive car on the market. In fact, many would argue it offers the best value of all the moderate hatchbacks to be released next year. Still, that shouldn't stop you seeking the very best value out there.
The 2017 version is already around $1,000 cheaper, and that price will probably fall again come 2018's release. Alternatively, the used marketplace should see you fetch change from $15k. Considering the vehicle's clock may still be showing a four-figure number, it's hard to argue against that value.
Safety Assurances
As a responsible driver, auto insurance should protect you against major financial problems. Having said that, your health and safety are far more important features. The Focus 2018 has a few minor changes, such as the headrest positioning. In truth, though, the safety features seem to remain at the same level as 2017.
While this isn't necessarily a bad thing, the lack of progress means that the 2017 is probably a better option. This year's model did have a small number of recalls. However, these were due to seating issues that increased the likelihood of injury rather than crashes themselves. Besides, you can quickly check that yours doesn't fall into that category. As with any future release, there's no predicting what may happen – although Ford's reputation is pretty solid.
Besides, there's also the option to go for a 2017 model that boasts the optional safety extras while still staying under the 2018 cost.
More Fun
Ok, so that feeling of leaving the forecourt in a brand new car is amazing. However, you could still get this with a 2017 model. However, there's no doubt that driving is more enjoyable once a few kilometers are on the clock.  The Ford Ecoboost triple 1-litre turbo offers plenty of zip. It remains to be seen whether the 2.0L Ti-VCT will match up.
It's worth noting that the range underwent a noticeable change a couple of years back, which is why you'll want to avoid going back as far as 2011-15. Conversely, the 2018 range seems to be more focused towards the electric version, which may bring negativity elsewhere. Open the 2017 Focus hatchback's lungs with a track day, and the performance is sure to leave you smiling.
Depreciation
The next selling point for the 2017 model goes back to the financial elements. Still, it's important to remember that you won't be keeping your next car forever. In fact, you'll probably replace it within five years – even if it's only for the 2023 Focus.
Cars naturally depreciate over time, but the biggest impact is felt when it first leaves the forecourt. Opting for a nearly new 2017 model reduces that financial damage. Then again, even on a new car, the newest 2018 model will suffer a bigger drop than the previous incarnation.
Essentially, making the right decision now doesn't only improve your driving and financial situation now. It lays the foundations for greater results in all future purchases too. When combined with the above points, 2017 is the way to go.
You Can Have It Now
They say patience is a virtue, but if you want a new car, you want it now. Driving a troublesome and damaged car for a few months longer isn't suitable while waiting until 2018 after passing your test is even worse. If desired, you could be driving your Focus hatchback before the end of the week.
Conversely, it could be a while before you even get a test drive in a 2018 model. Some dealers will have access before the release date, although others won't. However, you can never be sure when that will be or whether their schedules are already booked. Frankly, if you're in need of a new car now, the Focus hatchback is still a great option. You just needn't wait for next year's release.