Whether you've just got a new car and you want to keep it looking and feeling new, or you would just like to maintain what you're already rocking, here are some simple things to check up on and renew, so that your baby will keep on slaying.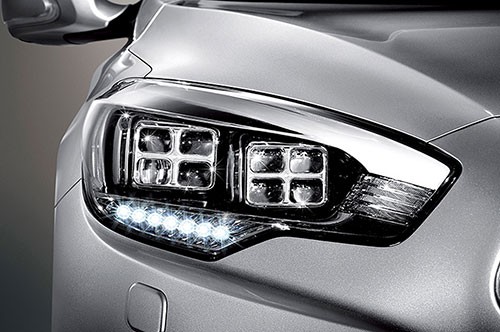 Wash the car
It sounds simple, but it will make such a difference to the future of your car. As well as washing the exterior body of your car, hose out the fender wells and undercarriage to get rid of any dirt and road grit. Don't forget the interior of your car too. Vacuum the floors (and seats if necessary) and polish the surfaces to remove any dust that can block the filters. If you need more tips, check out practicalmotoring.com.au.
Check tire air pressure
You should use a tire pressure gauge to check the pressure in every tyre – even the spares. You will want to do this once a month, or just before you go on a long road trip. Only do this when the tyres are cold, so it's best before you plan on driving the vehicle. The ideal pressure number will be found on a note, usually situated on a front door jamb or in the glove compartment, and if all else fails, it'll be in your owner manual.
Check the engine oil
If your vehicle is in good condition, then you will only need to check the engine oil on a monthly basis. If you tend to notice an oil leak, then you will need to check this more regularly. Park your car on level ground so you can get an accurate reading, and always make sure you never overfill.
Get it serviced
Never miss out on when your car has to be serviced. It's equivalent to missing a Doctor's appointment for a checkup – you risk the health of your car. Companies like westleedervilleautos.com.au not only log service books and repair any problems, but they also align the tyres and wheels – very important to make your drive a safe one.
Look at the brakes
It's not a good idea to check your own brakes unless you know exactly what you're doing – in this case, remove all the wheels and have a look at the brake system. If the pads, rotors or drums are worn down, replace them. Find more information on dummies.com. Brakes should be checked at least two times a year, unless you drive a lot of miles, in which you may want to check them more regularly.
Inspect the exhaust system
If you have no problem inspecting the underneath of your car, then you should check for any rusting on the exhaust parts. While you're down there, tighten any loose clamps too. Only do this when your car is up on a ramp though otherwise you won't have any room to move around and see things.
Make note of any changes that you hear in terms of sound when you're driving, if something does sound different, it may be time to change the exhaust.
 So no more excuses, there are plenty of things you can do to ensure your car gets the best life possible.