Whether your classic ride is a family heirloom or a treasured investment, it's important to give your car the gentle protection it needs to keep running. Vintage car covers are soft and durable options when condition is a concern. From dust-thwarting properties to luxury plushness, the best covers for classic cars strike the perfect balance of power and indulgence.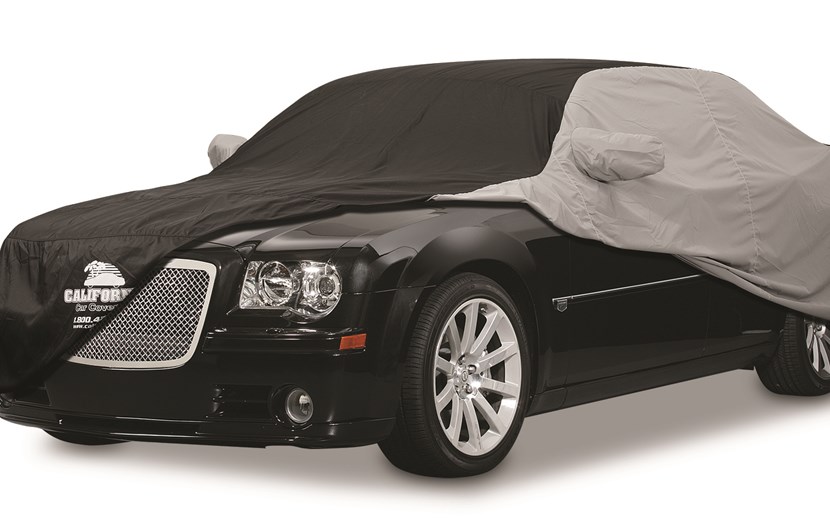 UV-Resistant Covers
One of the biggest threats to both the interior and exterior of a vintage car is sunlight. Ultraviolet radiation can cause paint to wear and fade. Additionally, because windows on older cars aren't as resistant to sun damage as modern models, UV rays can destroy the fabric on seatbacks and cushions. While all fabrics are susceptible to fading, leather is also vulnerable to cracking. In order to extend the vibrancy of paint and protect the interior against wear, classic car owners should consider investing in UV-resistant covers.
Dust Prevention
Just because a vintage car has been around for a long time doesn't mean it has to collect dust in the garage. Keep your classic model lint-free with a cover designed to eliminate fuzz, such as Dustop. This modern fabric combines four ultrasonically-bonded layers of material to keep dust away and cushion the delicate finish of your car. It is thicker than typical woven fabrics and 25 percent lighter than flannel options. These covers are both easy to handle and excellent at blocking against dings. Note that Dustop is designed for indoor use with only brief periods of outdoor exposure.
Plush Pampering
Finally, nothing looks and feels better on a classic car than a soft, luxury cover. The following fabrics offer the best in aesthetics and breathability:
Cotton
Flannel
Knit polyester
Stretch-satin
For assistance choosing the best cover for your vintage car, call your local car cover company at 1-800-423-5525. You can also get in touch with California Car Cover online.