The upcoming 2018 Genesis G70 was recently spied for the first time during a test drive when it provided the world with very first glimpse at this Hyundai's response to the challenge from BMW 3-series.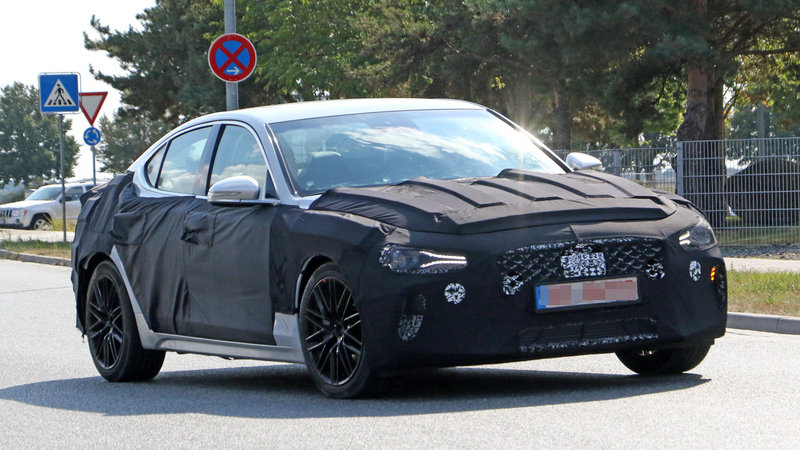 While this luxury built car is still new, the Genesis series has the flagship G90 and the mid-sized G80 sedans in it's lineage. However, the G70 will definitely be a crucial model for this car-maker as it will tap into a market that it has previously given a wide bath even though it will be competing with the best of sedans currently available in the market.
This luxury car has been inspired heavily by the Hybrid Sport Sedan Genesis concept which will see powertrain in the show-car produced. The 2.0 4-cylinder engine with an electric-motor could be the standard delivering 242 horse powers and 260 lb0ft of torque. This engine is joined to an 8-speed automatic transmission.
You can expect that this car will be more restrained than the Hybrid-Sport Sedan with the spy shots at the front embracing a wide-mesh grille with a subtle but powerful captivating lower-chin spoiler. With a rear of the spied prototype includes 2 square tailpipes, a 3-Series shark fin inspired fin antenna, and pointed lights.
Credible reports indicate beauty will be launched in the first half of 2017