Subaru has been going from strength to strength with their recent car launches, and the new Subaru Crosstrek certainly doesn't disappoint. Calling all outdoor enthusiasts, if you are a skier, bikers, camper, or basically enjoy any outdoor sports then this new Crosstrek model ticks all the right boxes. If you are looking for a car that can take on harsh winter weather, tough dirt roads and also offer an incredibly smooth ride then this car could be just what you're looking for.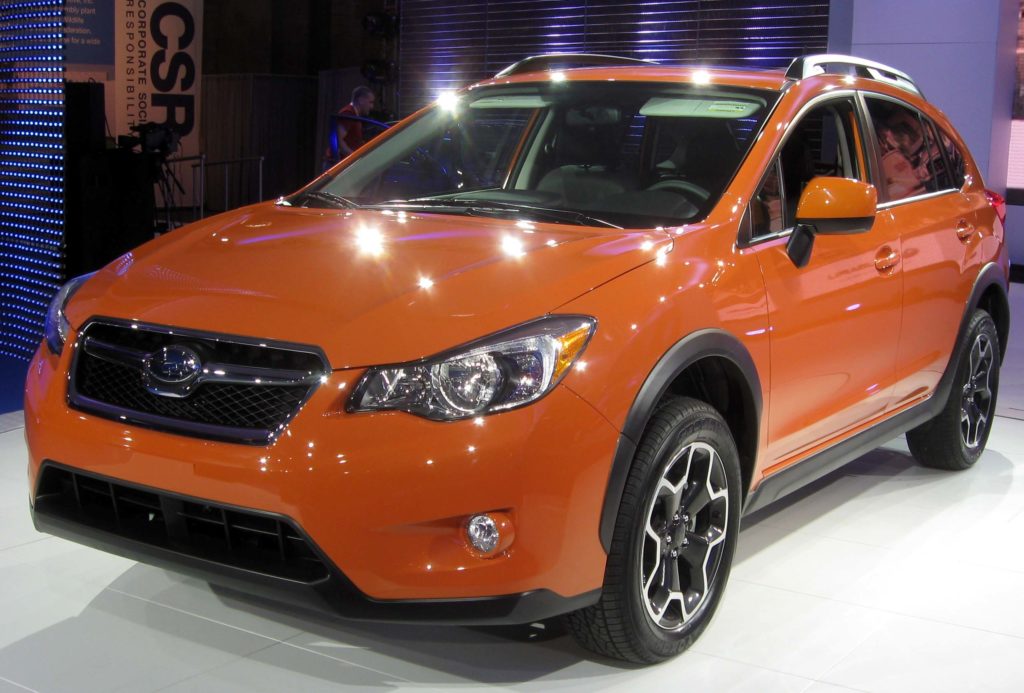 Safety
The former Crosstrek model was in itself, one of the safest cars on the road, but this new and improved version is even safer. According to Subaru, the new, updated crosstrek model's ability to absorb energy in a crash has increased by a whopping 40% over the former model. This is thanks partly to a lowered centre of gravity, that has dropped 0.2 inches from the previous model, which subsequently improves handling. Subaru are well known for their focus on low centre of gravity to provide great handling and this new model really showcases this in the best possible way.
The new model also offers 'EyeSight' driver technology, as an optional additional add-on, which will provide an automated pre-collision braking technology to the car. It has also had a unique approach to the mounting of the anti-roll bar which Subaru claims reduces the body roll of this model by an impressive 50%. So if you are looking to find a new car that really packs a punch, then the new Subaru Crosstrek could be just what you are looking for.
Driveability
The Subaru Crosstrek offers incredible outward visibility. Whilst other models are opting for interior focus and dashboard technology, Subaru are all about bringing the outdoors, in. The feeling that you get driving from the Crosstrek is one of being completely connected to and being a part of your surroundings due to the very well designed outward visibility structure.
The engines offer a really solid driving experience also due to their horizontal cylinder, which also works to improve the low centre of gravity handling and it also results in a lower hood which in turn maximises your visibility. So it's all round excellence really from the engine functionality right through to the view from the driver's seat.
Features
Roof rails are standard on the Crosstrek meaning that it is a great car for those with boards, fishing or camping gear, bikes and any other large outdoor activity items. The design of the car, as discussed above, makes for a truly unique driving experience. The increased visibility, due to the design of this new model, makes for a much safer, faster drive all whilst allowing the driver to enjoy the view. At an approximate weight of 3,200 pounds, this new Crosstrek model will be around 400 pounds lighter than its competitors.
For those not needing the extra space of the Forester or the Outback this car has everything that you need. Safety, impeccable driveability and is an extremely practical and capable model.