When you hear the word "Ford" then there are probably a whole lot of different things that spring to mind. For some, it's going to the history of the company. After all, the Ford Model-T is the thing that kickstarted pretty much the entire automotive revolution. However, for others, the idea of a Ford is a brand of cars that simply can't compete with a lot of its contemporaries. Many people feel as though brands like BMW, VW, and Audi have all overtaken Ford as the high standard of automotive brilliance. However, over the last few years, Ford has been bringing out some truly fantastic cars that have something to offer just about everyone. With that in mind, here are four Fords that might make you want to give the company another chance.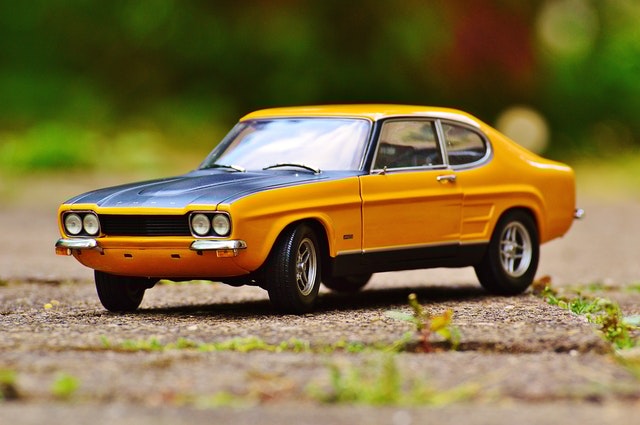 Fiesta ST
The Fiesta is one of those cars that has always been relatively well known and popular, but never really got anyone all that excited. They were fair, functional cars that often bordered on dull. However, the ST takes that notion of the Fiesta and throws it in the garbage. The new design of the Fiesta over the last few years is slick, modern, and totally gorgeous. Combine that with the sheer luxury and comfort of the ST, along with some truly superb cornering, and you've got a hatchback that is ready to take on any of its competitors with some serious style.
Mustang
Are there any cars more iconic than the Ford Mustang? If you've watched any action movie from the mid-twentieth century, then you've almost certainly seen the Mustang in action. However, it's faded somewhat in people's minds over the last few years. And that's a real shame because the new Mustang takes what worked so well about the classics for so many years and updates it brilliantly for modern driving sensibilities. Be warned, this car packs a serious punch and can be pretty pricey to insure, because of that you should check out Comparaencasa to compare insurance prices on a whole range of different Fords. However, if you can handle the power under the hood, there are few cars more joyful to drive than the Mustang.
Focus
Of course, just because a car is flashy doesn't mean that it's good. The Focus is a car that has been one of the most popular in the world among those who need space, comfort, and economy without being that worried about flashiness. The new Focus carries that tradition on wonderfully. It's simple, reliable, and incredibly well constructed. It's as close to perfect as a family car can get.
KA+
Let's be honest; the original KAs were seriously ugly. Ford tried something different with their design, and it failed spectacularly. However, if you could get past that the KA was actually a very decent little city car. And now, thanks to a fantastic redesign, the KA+ has improved upon it in every way. Not only is it still the ideal city car for those who don't need to get up to high speeds on the highway, but it's no longer something that you would be embarrassed to be seen driving!