All-new Infiniti Q30 has been awarded the best-in-class "small family car" 2015 by Euro NCAP in the compact car category. This announcement coincides with the new model arriving at all Infiniti showrooms across Europe. For those wondering, Euro NCAP us an independent vehicle safety organisation in Europe. The all-new Q30 delivered exceptional performance in crash test performance as well as child and pedestrian protection.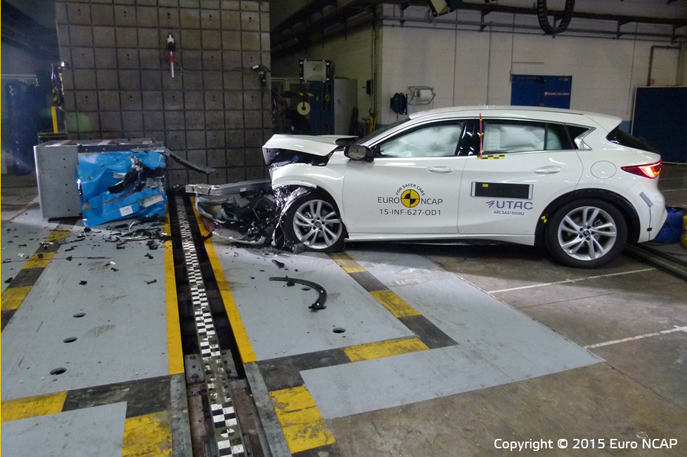 The Euro NCAP had also rewarded Infiniti Q30 the maximum five-star rating at the end of 2015. "We are honoured that our all-new Q30 has been awarded a 'best-in-class' rating by Euro NCAP", emphasised François Goupil de Bouillé, Vice President of Infiniti Europe, Middle East and Africa. "This is a clear testament of the many excellent qualities of our first premium compact car and the result of our continuous development of innovative safety technology for all of our models. Our goal has always been to deliver our customers a unique driving experience while offering maximum safety for all occupants."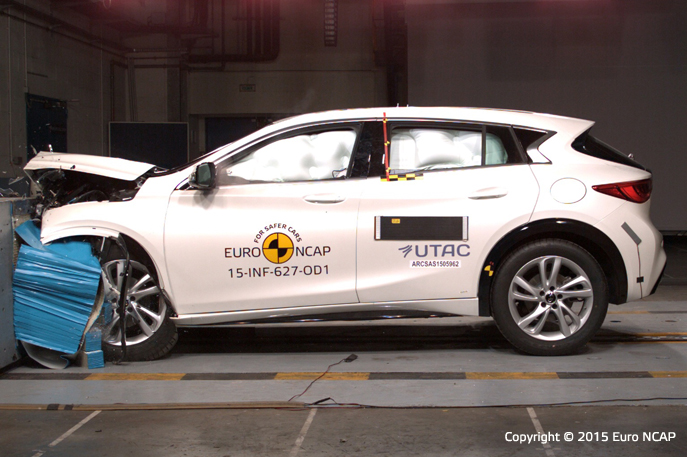 Infiniti Q30 lock honrs with the likes of Mercedes GLA and Mazda 3.