Getting in a car accident isn't a happy occasion by any stretch of the imagine. It can put a dent in your finances, it can seriously hurt you and it can impact your confidence behind the wheel for weeks and even months to come. You don't need a collision to be any worse for you, so there are some of the mistakes you really need to avoid.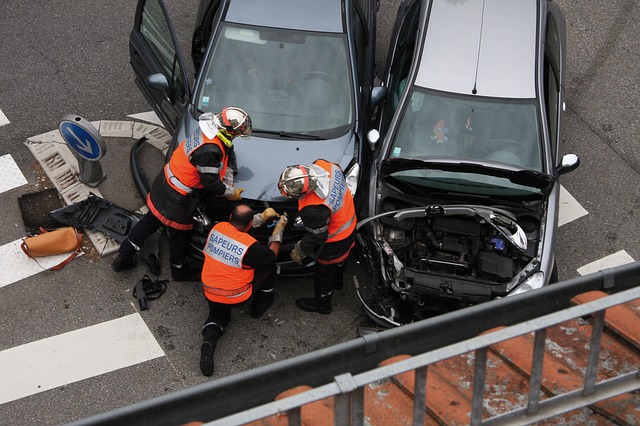 You're more liable than you think
If a collision on the road is a total accident and not the fault of someone's reckless driving, you might still be in some trouble. In particular, if you lose control of your car in poor weather conditions because you didn't adequately prepare your car for them, you can still be on the wrong end of a lawsuit.
You don't have the right protections
Even if you are the one at fault, you don't deserve to have your finances hugely impacted because you don't have the right protections. In 'no-fault' states, you're going to need to consider personal injury protection. It's important to get more information here on what your PIP actually covers and what no-fault insurance actually entails. For instance, it covers lost income due to an accident, but it doesn't cover car repairs or rental car costs. In some cases, you may need to pay for extra protections if you want to ensure you're covered with those.
You haven't made the right phone calls
After an accident, the first thing you should do once you have made sure everyone is safe is get on the phone. Not calling 911 and reporting an accident isn't illegal. But it serves as third-party documentation than an accident actually occurred. Filing a police report means you get to keep even more details as third-party evidence. It's important to get your health checked out anyway even if you feel fine. Similarly, you'll need to report it to the DMV and to your insurance provider.
You've talked too much
In the heat of the moment, when exchanging information, you might get to making small-talk. You want to make sure everyone is alright and you might even apologize. However, you should keep that talk to a minimum. If there are any indications that you've verbally admitted fault in the accident, it can make a claim against you all the more likely to succeed.
You walked away from the scene
You should never leave the scene of an accident before exchanging details, making the calls mentioned above and making sure everything is okay. Even if an accident isn't your fault, if someone got injured, you could be in danger of getting charged with a hit-and-run. Depending on the severity, that could mean more than a fine. It could mean real jail time.
Make sure no mistakes before or after a collision are going to make you more liable than you should be or get in the way of the financial assistance you need. Keep the above tips in mind at all times and be safe out there on the roads.

Photo credit : Pixabay