According to the Lexus IS manufacturers, the bold, elegant sports design of the Lexus IS 2017 is made to make a statement. The design attracts attention wherever it goes, which is exactly what its designers intended. Built at Lexus' highly specialized Tahara plant in Japan, and overseen by Takumi craftspeople, this new IS design is not only aesthetically pleasing, but it also is able to deliver an incredible driving experience complete with speed, style, and an incredibly smooth drive.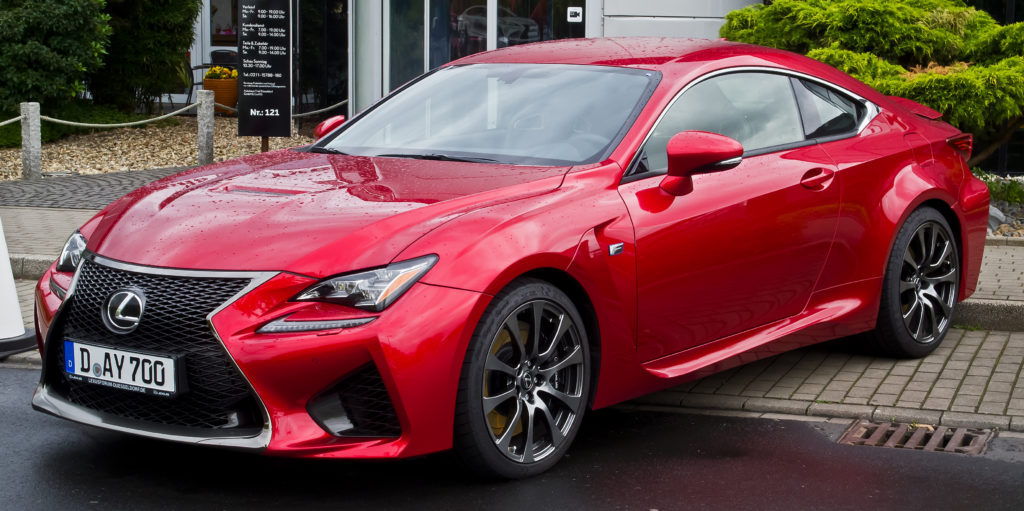 The original IS went on sale back in the mid-90s and since then has come a long way. The initial version of this car had a front engine, rear-drive design, stylish interiors, and a sporty design, and was intended to help Lexus take over the auto market by getting a step ahead of German car manufacturers.

In 2005, the follow-up version launched, complete with a new look and a powerful diesel engine. This model also had the V8-engined IS-F with more that 400bhp behind it, and an eight-speed automatic gearbox, which was a world first.

Features:
The third generation Lexus IS, the design that is used today, and it is incredible. Smart, stylish, and sleek. Powerful yet smooth to drive. Sporty and sophisticated. The design is slightly larger than previous ones, with the width having grown by 10mm and an extra 70mm in the wheel base.
The body shell is slightly lighter than on previous models, as well as being stiffer too. These minimalist changes have had a big impact on the vehicle's stylings, as has the spindle-shaped grille and flared haunches.
Under the hood, this is the first Lexus model that has deviated from the usual design, complete with Toyota's petrol-electric engine, making it a hybrid model – the first IS hybrid design. The system comprises of a 2.5-liter petrol engine with a 141 bhp electric motor fitted, and nickel metal batteries. Just like Toyota hybrids, the electric motor is cooled with water and is able to independently drive the rear wheels for short periods of time.
To boost natural efficiency, the engine has been fettled for improved use. Thanks to high-pressure injection nozzles, this model's compression ratio has improved. There are further efficiency gains thanks to the exhaust gas circulation system that has been added to this model. Then there is the fact that a lot of work has gone into rewiring the model's previously average chassis. While the double wishbone suspension remains at the front of the vehicle, albeit a few minor adjustments.
Electric power steering has been incorporated into this model, making it easier and smoother to drive than any model before it. The braking system has also been updated and improved, reducing stopping distance as well as the likelihood of a road traffic accident due to skidding.
Interiors:
The features of the Lexus IS aside, for many drivers the most important part of any new car is the interiors of the vehicle. The appearance of the vehicle's interior has been designed to look refined yet durable, meaning that although stylish, with a clean, smart layout.
Each button and knob within the design have been tried and tested, to ensure that they work seamlessly. Even the remote touch system that Lexus is famous for has been slightly altered and improved.
Inside the vehicle, it is very easy to sit comfortably. The seats are well padded and a good size. The headrests are easy to adjust. The hip point of the front seats is 20 mm below the steering wheel, giving the driver plenty of room to get comfortable. That being said, although this model is roomier, it could potentially, be a little larger.
Unfortunately, the backseat does not offer as much space as the front seats do. Despite the slightly larger vehicle size and an extra 35 mm of space due to thinner seats, there still is not adequate leg room to sit comfortably and relax.
Within the vehicle, there is a bar that allows you to determine how you would like to drive. For instance, there is the option of cruise control, keyless entry, dual climate control, and a modern infotainment system. There are also heated and cooled front seats, a reversing camera, and a premium navigation system that the vehicle offers.
Performance:
Because of its low emissions due to being a hybrid design, this vehicle acts as a great economical car, and for this reason, it is highly appealing to buyers. The key to ensuring that it stays this way is booking it in for a Lexus service once a year. To ensure that any problems or developing issues are caught and dealt with early.
The Lexus IS is smooth and sleek to drive. It's easy to handle and packs a powerful punch. However, that being said, it does tend to consume a lot of fuel, due to the fact that it is so powerful. On the upside, it omits half as much Co2 as its predecessors, making it a vehicle that's environmentally-friendly.
Despite having a sporty design, the Lexus IS makes a great family car due to the size and space that it offers, including a good amount of legroom for smaller travellers, a large sized trunk, and the fact that it uses low amounts of carbon emissions, meaning for driving in cities it's ideal. The downside is the cost of running it, of course, but that aside, it's a good family car.
There you have it, an overview of the Lexus IS, the newest Lexus on the block. Complete with a smart, sleek and sporty design, this vehicle really can pack a powerful punch. It's smooth and sleek to drive, with the added bonus of being lightweight. The fact it's a hybrid means that its carbon emissions are low, and so it is affordable to run, the fuel aside, of course.
The Lexus IS of 2017 has come a long way from the designs of the 90s. Today, these vehicles are the perfect blend of style, sophistication and sportiness, making them a highly popular vehicle choice.