The 2017 Chevy Camaro ZL1 is here to embarrass its predecessors at half the price.
With track tested modern technology, refinement, and straight line acceleration, this car is simply a force to reckon with.
The ZL1 is the first GM car to offer a 10-speed automatic transmission.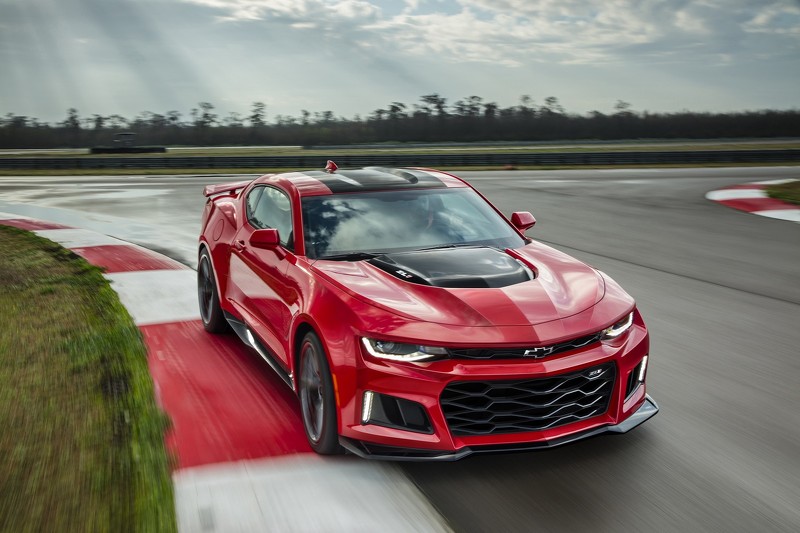 With a whopping 60 horsepower, the 2017 Chevy Camaro ZL1 is visually appealing with its carbon fiber hood. The high-performance car can also handle airflow with its 6.2L supercharged V-8 four-cylinder small block engine. The engine and exhaust systems are specially tailored to handle powerful accelerations.
The muscle car has two choices of transmission namely;
1. A standard six-speed manual that comes with rev matching.
2. Paddle-shit 10-speed automatic with a 7.39 ratio of steps between the gears, enabling the car to maintain optimal rpm ratios during acceleration.
The Chevy Camaro ZL1 is also lightweight, weighing 200 pounds less than predecessors. This 6th generation is meaner than any muscle car that we've seen in a long time.