It's easy to head to the car garage and pick out a brand new model. After all, you know you are going to get the best of the best when it comes to the vehicle. However, used cars should be an option you should consider too. After all, they can have a ton of benefits that can make it a great new vehicle. In fact, here are some reasons why you should not dismiss a used car.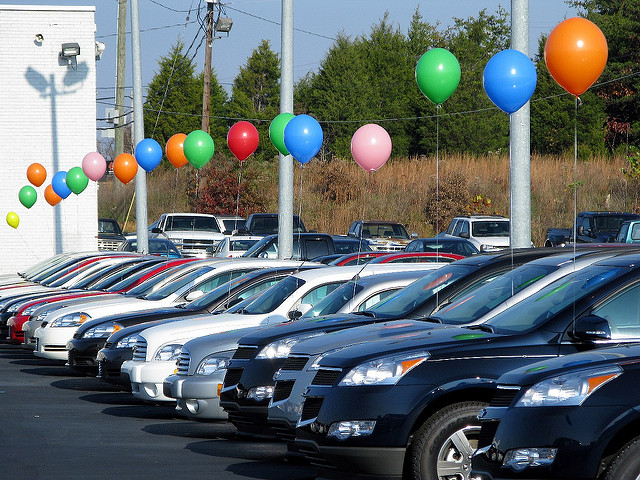 The price
One of the top reasons why you might want to go used when it comes to your vehicle is the cost. After all, when you go for a brand-new car, you will have to pay thousands for a top model. And it can leave you feeling the pinch if you have car finance to pay for the next five or six years. Therefore, you might want to get for a used car so you can bring down the price of the vehicle. Even if it's just a year or two old, it will cut the price, so you don't get into debt. And you will still get all the same features while paying less for the car! Also, if something did happen to the vehicle, you would at least know you didn't spend all your well-earned cash on the car. Just remember to pick a used car with fewest miles possible. That way, you know it will last the distance.
The durability
You might want to go for a used car as it could actually be a lot more durable than the new models. After all, a lot of the older vehicles were built to last years. And are actually a lot more reliable than the newer models. In fact, you will find a lot of the used cars you can buy are more long-lasting than the new cars. With one of these, you can keep it for years rather than looking at selling it after a year or two. And not only this but older cars can hold their value, unlike newer vehicles which can lose up to 40% in the first year. That way, buying a used car means you won't lose out on your money when it's time to sell the vehicle. And remember durability should be one of your top priorities when car hunting!
The experience
When you go for a brand new car, there might be little yet known about the vehicle. In fact, you might struggle to find any consumer reviews about the car. And this means you can go into the purchase with your eyes shut. Therefore, one of the best things about going for an older car is that others have had experience using it. You can find out what they think of the vehicle by checking out the reviews online. That way, it can stop you making a poor decision, or help seal the deal for you.
And when you go for an older car, you will have a lot more choice of styles of the car. So you might be able to opt for something more eco-efficient than the original model which could save you money on your car tax and insurance.