If you are looking to get a new car, then where do you start? After choosing the make and model that you want, it is time to have a look at how much it is all going to cost you. Will this be something that you look to pay for in cash that you've saved, or from selling your old car? If you're going to be upgrading, then it is likely that the latter won't be an option for you. So what other avenues are there to go down?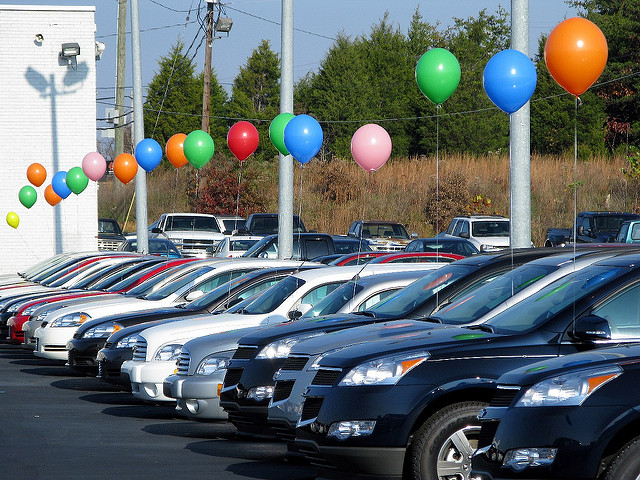 For many people, getting your car on finance can be a good option for you. As long as you've worked out the overall payments and know that you can repay it each month, then it is definitely something to look at. You can even see it as an investment, because if you needed cash later in the future, some lenders like Loan Center will even class your car, when fully owned (or nearly fully owned), as equity. So if you're in a position to do so, then finance could work for you. What else do you need to know before going down the finance route, though? Here are some tips to help.
Understand Your Credit Score

For any kind of loan, you will have your credit score checked. But even if you have bad credit, then you are more likely to get finance on a car than a traditional loan. Why? The dealership or bank can quite easily take the car back off you to get the cash back should they need to. But because they know this, they are likely to give those with bad credit a much higher interest rate to pay back. So check what your credit score is before you go in. If your score is over 700, then you're likely to get a pretty good interest rate. But if it isn't, you don't want to end up paying nearly double for your car if you don't need to.

Keep the Term Short
When you sit down with the dealership and talk about what the repayments will be, then you can check various scenarios to check what the best will be for you. If it means paying a higher monthly amount but paying for three years rather than four, for example, then it can totally be worth doing. You don't want to pay lots of interest, so keep the loan term short.
Put Down a Deposit
If you have an old car to sell, then you can use that as part of a deposit. A good amount to think about is putting down around 20% as a deposit. So if you're looking at getting a $40,000 car, then you need to have around $8,000 to put down as deposit. If there is no way that you can get that for your old car, then it might be time to look for a cheaper new car. You don't want to buy more car that you can afford.