Jaguar, the British luxury automaker, has taken the wraps off the All-Wheel Drive (AWD) version of the XF saloon. It is for the first time that Jaguar XF is available with an all-wheel-drive system with the diesel powertrain. Jaguar XF AWD is priced at £36,350, while deliveries are expected to start from March 2016 in the UK. Just so you know, the new Jaguar XF has been given five-star safety rating by the Euro NCAP.
Elaborating on the Jaguar XF's AWD system, it is a torque on-demand system and features Intelligent Driveline Dynamics (IDD). For those wondering, IDD is a next-generation control technology developed entirely in-house and already incorporated in the AWD version of the British luxury marquee's F-Type coupe. IDD, predominantly, is rear-wheel-drive based, but it can transfer the required amount of torque to the front axle, when needed. It results in additional traction and exceptional performance during inclement weather conditions.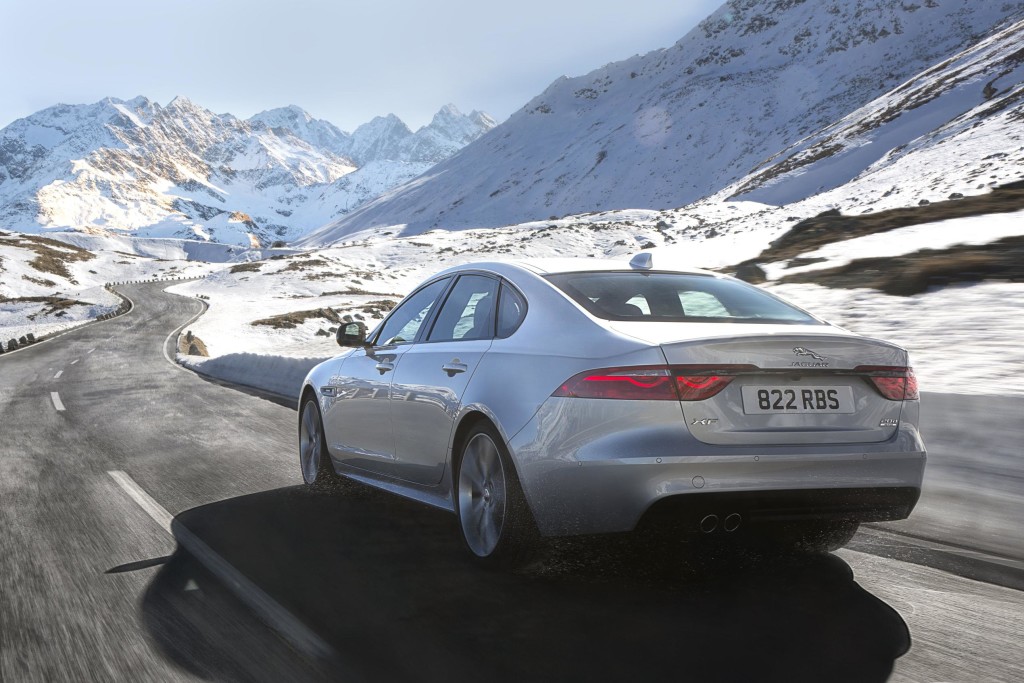 Jaguar XF, boasting of the AWD system, would be powered by the 2.0-litre, four-cylinder diesel Ingenium engine. It would belt out 180PS of top power and 430Nm of peak torque, while getting the distinction of being the lightest AWD diesel in the class, all thanks to Jaguar's Advanced Aluminium Architecture. The AWD variant would only get the eight-speed automatic gearbox; no manual gearbox on offer. Jaguar XF has the best residual values in its class with CO2 emissions starting at just 104g/km, while the AWD variant has CO2 emissions of 129g/km.