The automotive industry is one of those areas which is always improving and always finding new ways to do old things. Anyone who is interested in finding a good car will do well to pay attention to some of the ongoing trends which you can find in the industry. Some of them are much more obvious or overt than others, and some more subtle, but they all have their place to play, and it is worth keeping an eye on them. In this post, we are going to look at some of the car trends that you might want to look out for over the next year or so. Let's take a look at some of the most interesting.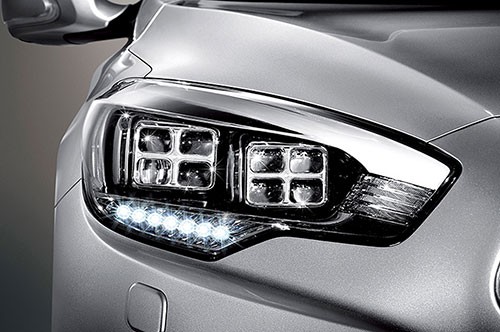 Turbocharge
Although already a well-established facet of car design, it seems as though there is something of an increasing willingness to turbocharge vehicles. Part of the way this is changing means that many vehicles are now being turbocharged which would never have received this treatment in the past. This is something to definitely watch out for, as it ultimately means more and more powerful cars within a shorter and shorter frame of time. If you enjoy a speedy car at a reasonable price, then you should probably welcome this changing approach towards turbocharging everything with open arms.
Reliability Over Price
It is clear that the price of a vehicle is always hugely important, but something else which always needs consideration for many car owners is the reliability of the vehicle. This is harder to pin down very often, but it is very important. A change in the way people approach building cars means that reliability is becoming more and more standard and staple, regardless of the price of the vehicle in the last analysis. This is ultimately great news for all drivers: fewer journeys to the auto repair shop, and a much safer ride all round, no matter the vehicle you are driving.
Integrated Tech
More and more, car companies are installing different kinds of technology into their vehicles, often making the experience markedly different to how it might have been previously. If you are keen on this kind of approach, then you probably have plenty to look forward to in the next year or two, as the integration of smartphones and other mobile devices begins to play more of a central role amongst a variety of car developers across the world. The exact ways in which this will show is not yet entirely clear, but you can bet that there are going to be some interesting combinations of device and vehicle.
Go Sports

Finally, be prepared for more and more sportscar-type vehicles becoming available at more modest price ranges. This is great news for real motorheads, who always love the opportunity to drive something a little fancy. It is mostly a design change which will implement this, but that should be good enough if you just want to look good on the road. From now on, it's sports all the way!