McLaren is a car company with an impeccable pedigree. It doesn't bother with the regular mass market. Instead, it is almost entirely dedicated to producing cars with extreme performance, as was demonstrated with the release of the P1 hypercar just a couple of years ago.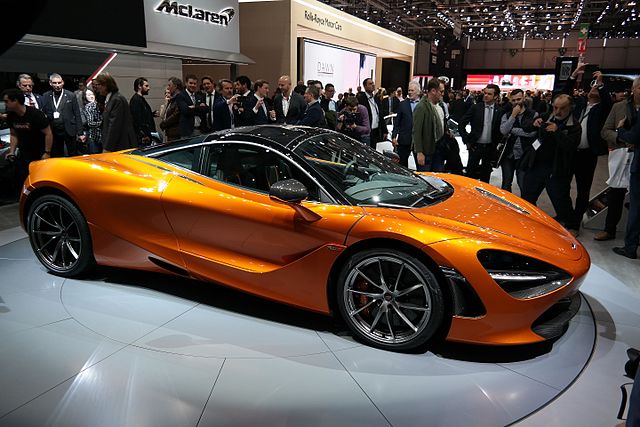 Since McLaren reentered the consumer market, it's been looking for ways to give car enthusiasts that clinical F1 feel. While other high-performance manufacturers, like Lamborghini and Ferrari, focus on the theatre of the driving experience, McLaren focuses on the science, though recent performances at the Canada Formula 1 circuit by Fernando Alonso leave a lot to be desired. This emphasis can be seen throughout everything the company does. Its facilities in Stoke are less like a dirty car plant and more like a semiconductor clean room. Everything is white, all the staff that work there have perfectly arranged hair, and lunchtime discussions focus on which company makes the best vacuum cleaners. There's a yearning to understand how nature works to make better cars, regardless of aesthetics.
The most recent product of this strange and beautiful place is the 720S, designed to be the successor of the 650S, formerly known as the MP4-12C, which first hit the roads back in 2011. It's McLaren's new budget model, retailing at a mere £208,000.
If the 720S, showcased at this year's Geneva Motor Show, is anything like its predecessor, it'll be eye-wateringly fast as well as annoyingly tame. Take the 620S out on the track, and you'll struggle to do anything in it, other than putting in perfect lap after perfect lap. Unlike its peers, the McLaren is built to be a masterpiece of technology first and an object of passion second. You can't just swing the rear end out in the corners like you can on, say, a Lamborghini Huracan. And you can't feel the thrill of oversteer like you can on so many other large-engined cars. Instead, the entire experience is moderated by the bank of computers under the hood, monitoring everything in real time and instantly reacting to problems and loss of grip. The end result is a car that never leaves the road and does pretty much whatever you want it to do, not matter how good you are at driving.
In many ways, this is a masterstroke by McLaren. They know that the vast majority of people who buy the car won't be expert drivers. Instead, they'll be successful businessmen, footballers and celebrities with lives of their own. They want a fast car, for sure, but they also want one that they can enjoy and not put their lives at risk. When it comes to putting celebrities' lives at risk, McLaren hasn't always had the best reputation. Rowan Atkinson, the man who starred in Blackadder and Mr Bean, famously crashed his McLaren F1, a car that was mind-bogglingly fast but also notoriously difficult to control. And so the 720S is meant to be a more market-friendly supercar – one that will take good care of its passengers.
McLaren has made a bunch of significant improvements to the 720S compared to the 650S. For starters, the car has lost weight and is more rigid, thanks to smaller pillars and a monocoque frame design. There's also a new aero package which will increase the downforce produced by the car by more than 30 percent compared to the 650S, a significant bump. What's more, McLaren has added better headlights and heavy-duty carbon ceramic brakes for extra stopping power.
It was clear in Geneva that McLaren wanted to get the 720S right first time. The company has recently invested more than £1 billion into research and development and hopes that the 720S will provide the base for more than fifteen different models it wants to add to its range by 2022. If McLaren can pull it off, they'll experience a rise similar to that of Tesla, and their stock values will soar.
McLaren has heavily focused on engine technology in the new 720S. They claim that 41 percent of the components are new for the car and that they deliver a combined 69 bhp extra, compared to the old 650S. What's more, despite the additional horsepower, improvements to the engine components using advanced manufacturing technologies mean that the car is more than 10 percent more efficient too.
All these additions mean that the underlying performance of the car is dramatically improved from the MP4-12C we saw six years ago. The new 720S, McLaren claim, will go from zero to 60 in 2.8 seconds and then on to 186 mph in just 10.3 seconds. It has a top speed of more than 212 mph.
Photo credit : Wikipedia