New Volvo S90 sedan has eventually made its public debut at the North American International Auto Show (NAIAS) in Detroit. The S90 premium saloon is the second new launch of the Swedish automaker after the XC90 SUV, which was launched in 2015 as the company intends to revive the entire product range. Just so you know, Volvo S90 – the new flagship saloon – was firstly unveiled to media in Decemeber last year.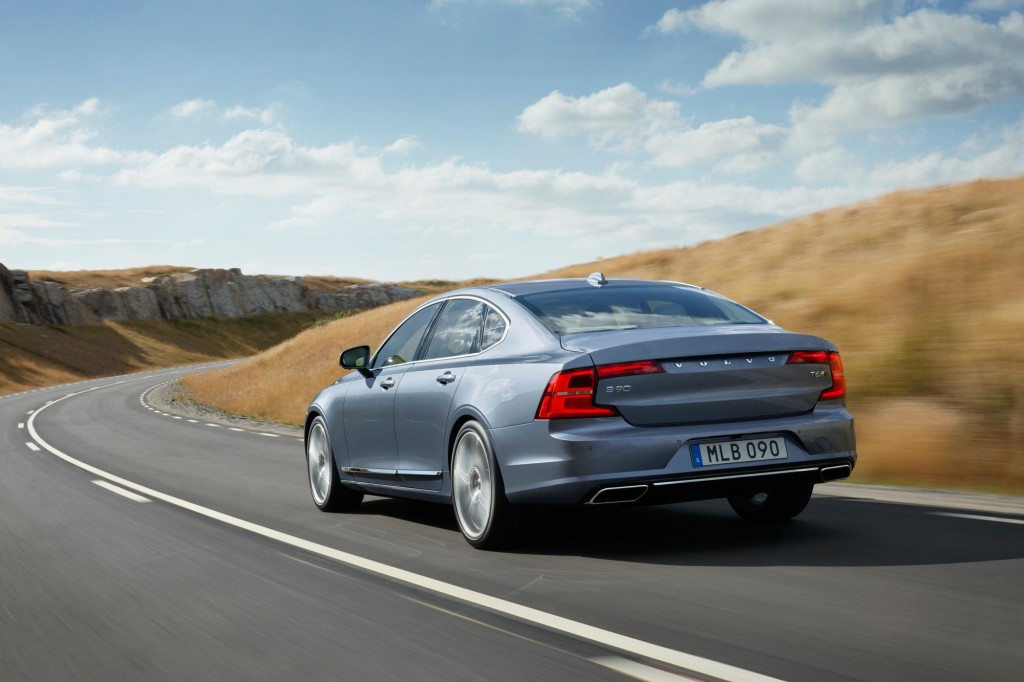 Identical to the new XC90 SUV, the S90 saloon flaunts T-shaped Thor's Hammer headlights. The interior cabin, too, is inspired from the XC90, which is quite clear from the new dashboard and instrument panel. Volvo S90 would be introduced with IntelliSafe Assist as standard feature. For those asking, IntelliSafe Assist includes Adaptive Cruise Control and Distance Alert, and the advanced semi-autonomous drive feature, Pilot Assist. The Pilot Assist functionality provides gentle steering inputs to keep the vehicle properly aligned within lane markings up to motorway speeds of around 80 mph and no longer needs to follow another car.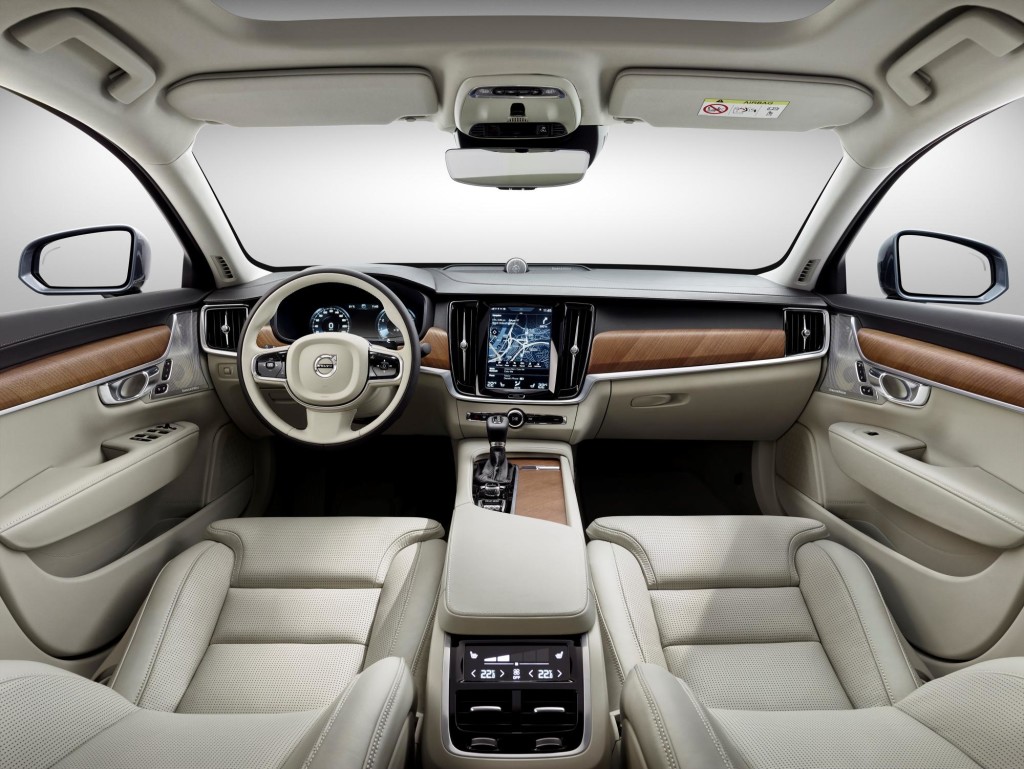 Mechanically, the Volvo S90 is powered by a T8 Twin Engine plug-in hybrid motor which delivers a maximum power of 410hp. It also offers three different car experiences in one – Pure, Hybrid and Power. As Volvo is synonmous with safety, the S90 also introduces the world an all-new safety feature in form of large animal detection. This feature detects large animals such as large deer, horses or moose/elk, at any time – be it night or day. Upon successful detection, it gives an intuitive warning and brake support to help avoid or mitigate collisions. Volvo is expecting huge demand for the S90 sedan and is hopeful that it would receive the same amount of anticipation as the XC90.