Have you always loved the look of some types of classic cars? Maybe you've always loved the sophisticated style of the sleek Aston Martins that James Bond drives. Or maybe you like the idea of investing some cash into a beautiful auto. Whatever your reason, buying a classic car will certainly not disappoint!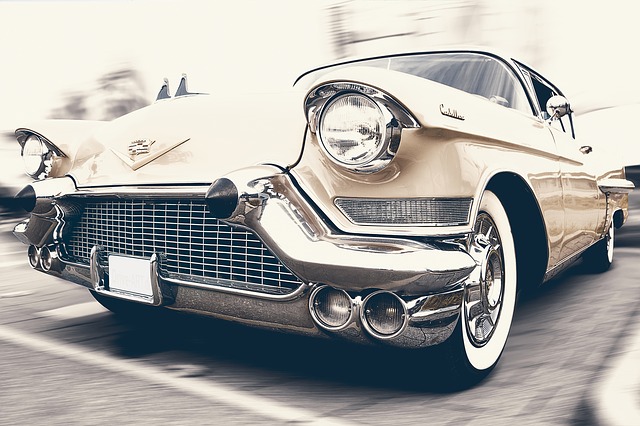 But, if this is your first classic car purchase, then you might be wondering exactly what to look for when you are looking at models. Don't worry, though; we've put together this handy guide for curious first-time buyers.
Be Realistic With What You Want
When you are looking at different types of classic cars, one thing will definitely stand out: the price. Quite a few will come with a very big price tag attached to them! You will also have to be realistic about the features that you want in your classic car. For instance, do you really want one that doesn't have a roof if it rains for most of the year where you live? If you do buy a roofless one, you will find that it just sits in the garage for most of the year!
Think About Transport
Once you have bought your car, you need to have a good idea of how you are going to get it home. Some garages and show rooms will include delivery in the final price, but most do not. If you want, you could hire a specialist car shipment firm to pick your vehicle up for you. You can easily find free classic car shipping quotes on various websites. Alternatively, if you don't live too far from the showroom, you might prefer to drive it home yourself!
Shop Around
Just like when you buy most things, you shouldn't simply spend your cash on the first thing that you see. It is important that you see a few different cars at different dealerships. This way, you can see the type of things that are on offer and what the current average prices of classic cars are. If you think they look too expensive, you might want to wait a year or two to see if they decrease. Remember that it is also worth trying to barter down a price shown by a showroom. Or, at the very least, try and get more features and accessories thrown in for the total price.
Look Out For Damage
Every classic car that you will see will no doubt be very old – that's why they are all classic, after all! And as they are quite old, they might suffer from some wear and tear. The showroom and garage should have done all they can to smarten the cars up, but you should still look out for rust. Cars that haven't been restored well will still show signs of rust. If you spot some, ask the car salesman about it. They should, hopefully, have a good reason for it being there. If not, it could be worth looking elsewhere for your classic car.