Up until the late 1970s, the American Army relied on older Jeeps, such as the M151 and M56 model, for civilian and battlefield transport. These vehicles had served well for decades but by the 70s were becoming outdated and ill-suited for modern warfare.  In response, the Army formed a committee to develop the specs for a new cutting-edge generation of mobile transport. They called the vehicle the High Mobility Multi-Purpose Wheeled Vehicle (HMMWV) and in 1979 they put out a proposal for prototypes and bids.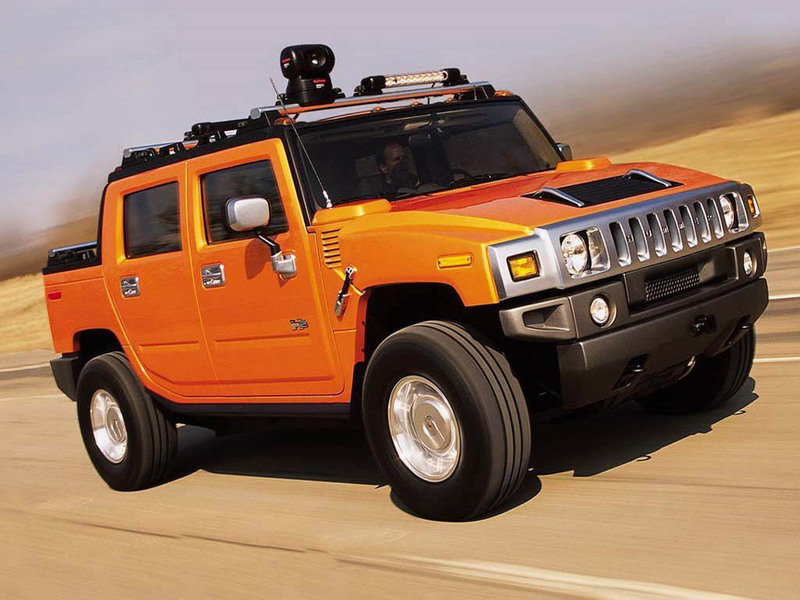 Early proposals
Teledyne and Chrysler Defense had already anticipated the Army's need for a new vehicle and had already had designs on their drawing boards ready to submit. The proposed Chrysler vehicle was an adapted version of their rugged Saluki desert design. The Teledyne counterpart was a rugged off road vehicle called the Cheetah. A third player, AM General, jumped into the competition after Teledyne and Chrysler with a fresh new design they referred to as a "Hummer" (from HMMWV).
The Army's formal procurement of test vehicles began in February 1981. Proposals were evaluated against the Army's HMMWV specifications and the Army awarded contracts to General Dynamics, Teledyne and AM General for multiple prototypes.
The winner
Army specs were demanding.  There were tough requirements for light armor, deep water fording capability, and arctic/desert operational ability. All three finalists performed quite well but AM General's Hummer came out on top. They Army soon issued a PO to AM General for 55,000 vehicles to be delivered over a five year period. Soon, Hummers started to pour off the assembly line.
Civilians want in
Due to a surging interest in the military version, in 1992 AM General developed a civilian model. This attention-grabbing road warrior tipped the scales at some 10,000 pounds and got less than 10 miles per gallon. It was an early hit with Hollywood celebrities, such as Arnold Schwarzenegger, but it was heavily criticized by many environmentalists. AM General initially sold their civilian Hummers direct but by 1993 they had assembled a stable of nearly 50 dealers.
General Motors gets involved
In December of 1999, sold the Hummer name and the rights to Hummer vehicles to General Motors.  AM General continued to build the original military Hummer. According to Century 3 Chevrolet of West Mifflin, a local Chevrolet dealer in West Mifflin, PA, the second generation Hummer was based on a GM truck chassis. It was a smaller, less expensive version of the original civilian model. In 2005, the Hummer H3, an even smaller version, more fuel-efficient vehicle, was released.
The great recession
In 2008, as Americans faced the great recession, Hummer sales shrunk by more than 50 percent. In December 2008, GM, which was hard hit by the recession, received a multi-billion-dollar federal bailout loan in order to stay afloat. On June 1, 2009, the auto giant, which until 2008 had been the world's top-selling maker of cars and trucks, filed for Chapter 11 bankruptcy protection. The following day, GM announced that it would sell the Hummer brand to a Chinese machinery company.  The original maker of Hummer, AM General, lost their bid to build the Hummers replacement for the U.S. military in 2015