The Tesla Model 3, finally a Tesla that the average person will be able to afford. The new tesla Model 3 will be available on the market in 2017 and deliveries will start in California first and as production increases more will be delivered to the east and the rest of the world.
The rear drive version will be sporting an estimated range of 215 miles and will be able to reach 0-60 time in less than 60 seconds. It is said to have a much bigger battery and an all-wheel drive that may be able to reach 300 miles. There is a fifteen inch display for the vehicle data and controls in the interior.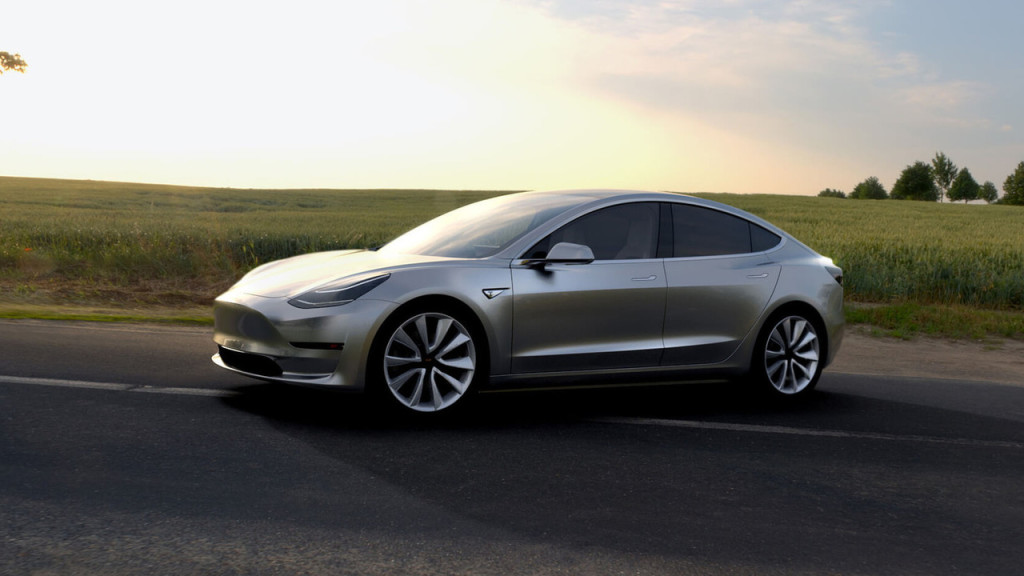 The Steering controls on the new Tesla Model 3 have not yet been finalised and is promised to be absolutely out of this world almost like driving in a space ship. You will have the option of the AWD and the RWD model will have a dual motor. All the navigation systems will come out with a supercharger status.
There was a large demand for matte black colour for the new Tesla Model 3, this will be brought into production very soon as well.
The sunroof has laminated glass with extra UV protection.
There is a test drive video available online to show off some of the wonderful specs of the new Tesla Model 3.
The chief executive of the Tesla Model 3, Elon Musk already has an idea of the sale orders on the Tesla Model 3 and the sales demand seems to already be twice as high as the total number of cars his company has sold in its entire history.
There is a tesla factory in Fremont California that can produce up to 500 000 vehicles a year, as well as the Nevada factory that can produce even more, but unfortunately the Nevada factory will only be completed in 2020.