Let's face it – pretty much everyone loves getting a good deal. Even if you have plenty of cash to splash, there isn't anything that beats the feeling of knowing you've got great value for money. Often, pushing your luck and negotiating hard is also part of the fun – which explains why even rich people can sometimes appear unnecessarily frugal. But for the rest of us earning average salaries, the ability to get good value for money can often mean that we end up with extra cash to spend on other areas of our lives. Of course, there are many necessary spends we all have to deal with, some of which are particularly huge. Your home, for example, is most likely the biggest expenditure you will ever face, so it only makes sense that you take all the steps to ensure that you get a good deal. That way, you can then use the money you saved on doing up the property, or putting it away for your child's education. Second only to the cost of a home, there is one other necessity that many people try to get a good deal for, and this necessity is their car. Cars are integral to the way in which we operate in the modern world but as any petrolhead will know, getting value for money can be quite the challenge. If you are a novice about to buy your first car, or someone looking to secure a hot deal, diving in headfirst to a sale can only end in disaster. You will either end up with an old banger that doesn't meet your specs, or you will pay way more than you should. Hindsight is a beautiful thing, and no one wants to get their new car home only to be told that they could have got a much better deal elsewhere! That is why it is so important to prepare yourself before getting your new car so that you can cinch the best car possible for the lowest price possible. Want to know how you can pull off such a feat? Keep reading!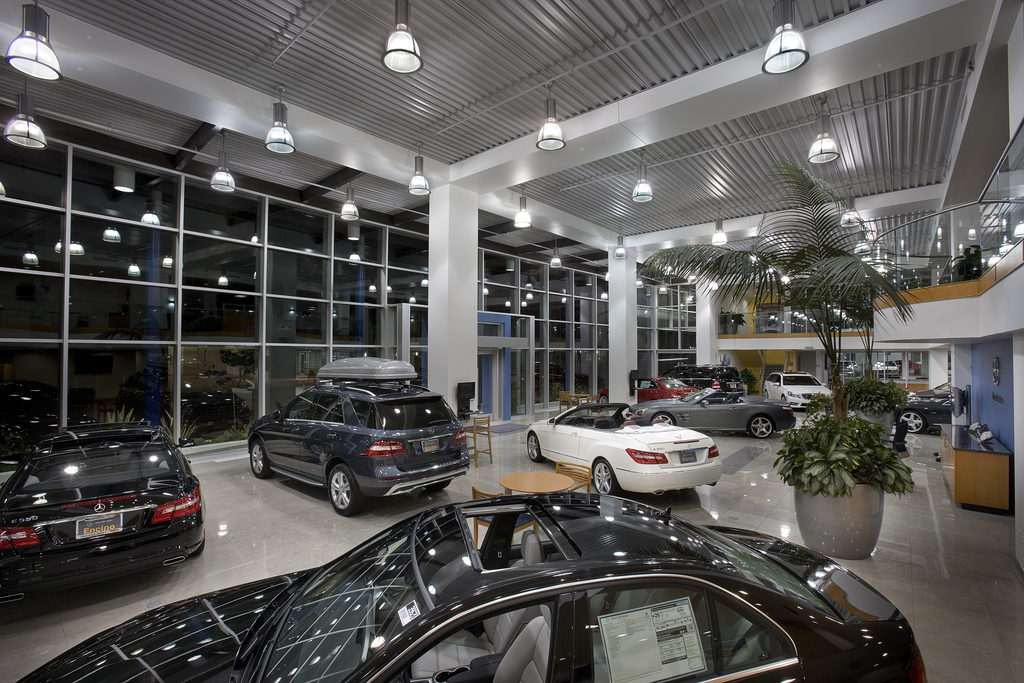 Become an expert
Some people love cars and everything about them. Other people see them as little more than a means to an end – as mad as that may seem to the car lovers among us! But wherever you stand on the spectrum, you will need to make sure that you know your market like the back of your hand. There's no point going to your local dealership with no clue at all about what the average price is for your desired vehicle. After all, if you don't have at least a few figures in mind, how are you going to know if you're wasting your hard-earned cash or not? Look at online specifications and the prices that your desired car is being sold at around your local area. It is also worth taking a look at other models that may be of interest to you – for example, the previous model of your chosen car, in case you have no luck with negotiating. Often, the specs won't be all that different, so you could end up paying a few extra 1000 dollars simply for a newer vehicle. It is also worth going to a dealership that has its experts at hand, who will be willing to help you if you are unsure. Specific dealerships such as Rebel Ford not only house some of the most reliable cars on the market (reliability is something fundamental when considering value for money!) but they also frequently have special offers available. Speak to an employee about what they can recommend to you and be clear about your requirements.

Be mindful of used cars
If you're hunting out great value for money, you're probably going to head straight for a used car rather than a brand new build. The vast majority of people buy used cars when they are looking for something to use on a daily basis, especially for family cars. Nine times out of ten, used cars are presented in very good condition – after all, most dealerships would be reluctant to take on a vehicle that looks as though it is destined for the scrap heap. But there are still a number of things to bear in mind for when you are sifting through a collection of used cars. One of the most important things is mileage, in comparison to the age of the car. Of course, the fewer miles, the better – but true to its name, a used car is likely to have rocked up quite a few. Use the generic figures as a guideline. On average, a car is likely to drive around 12,000 miles every year. Compare the number of miles your chosen car has done to its age, and you should be able to get a clear indication of the quality of the vehicle. Additionally, don't be embarrassed to ask a lot of questions or to take a good look at the car. This is especially relevant if you are buying off a private dealer, as sometimes discrepancies with the vehicle can be very well hidden. Ask to see all the relevant papers so you can check that the car has passed its MOT and that it is fully taxed and roadworthy. There's nothing worse than thinking you got a great deal on a used car, only to find out that in fact, it requires a lot of work doing to it. So, leave no stone unturned when considering a used car.

Think about how you're going to pay
So, you've found the car of your dreams – now all that matters is handing the money over, right? Wrong! Sure, you need to pay for the car, but before you part with any cold, hard cash, why not sit back for a moment and consider some alternative ways to pay? Some people do like to pay for their car up front in one solid payment. But the concept of buying a car on finance has grown hugely in popularity in recent years. While you will end up paying around the same for the car as you would if you bought it outright, it can ease off some of the financial pressure, and your bank balance will take less of a direct hit. So, in that respect, it can get you an overall better deal. Before you enter the dealership, speak to some other lenders about pre-arranged financing, so you have some leverage to barter with. Hopefully, the dealer will be able to compete with whatever figures you throw at them, and that way you could end up with excellent value for money on your repayment scheme.

Be prepared to haggle
The art of haggling has somewhat been lost in many trades. After all, you wouldn't go to your local mall and start bartering with the sales assistant over the price of a shirt or trying to persuade the staff at the hardware store to give you discount on a hacksaw. But in the motor industry, haggling is still alive and well – so if you have your heart set on getting a good deal, you will need to be prepared to negotiate. However, as many of us know, this is easier said than done. Negotiation is a bit of an art form and requires some special skills. One wrong move and you could end up jeopardizing the entire sale. There are a few things to bear in mind when entering your first negotiation. The first thing is to try not to get too excited. Even if you are completely enamored by the car you've just been shown, try not to let the salesman or woman see that. Keep your cool and act a little aloof. After all, they don't know how much money you have in your pocket, so let them come to you with the deals. Another good tip is taking your time. The sales team at your local dealership are likely to be there all day. Even if the person you are dealing with tells you that there has been a significant amount of interest on this vehicle, it is still unlikely that you'll need to close a deal within the next eight minutes. Take your time, and if need be leave the dealership and come back later. You could also try shopping for a car later in the month, as that is when most sales assistants are trying to up their sales quotas in return for a bonus. It may all seem like a lot to take in – and there's no guarantee that it won't be stressful. But by following some of the above tips, you can find yourself one step closer to securing a great deal on your dream car. When it's proudly sat in your driveway, it will all have been worth it!