For automotive enthusiasts who want to see the 2017 Subaru Impreza Hatchback spied for the first time, there are images available now.
The 5-door concept was already presented in the Tokyo Motor Show, but now photos of the real prototype can be seen. Since Subaru releases a new generation of Impreza every five years, a new model will be released for 2017.
Spy shots have revealed not only the hatchback version, but also the sedan.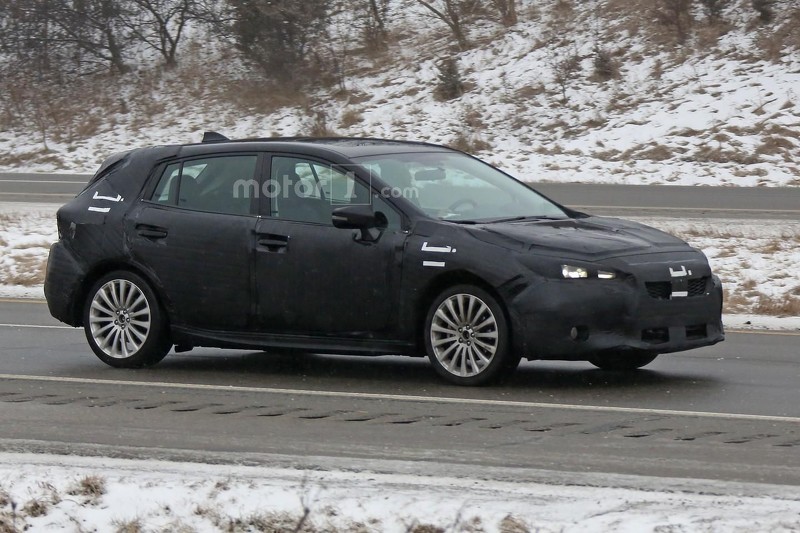 In the spy shots, we can observe a lot of similarities between the 5-door concept and the real prototype used for testing. The concept presented in Tokio was a bit elegant and also aggressive. The prototype seen in images is camouflaged, but viewers can speculate about what's underneath. A similar model can be seen to the one presented in Tokio, with angular styling and large wheels. A new grid design and an improved headlight can be observed on the front.