Jaguar has been working on a high-performance SVR model of the F-Type. But, prior to the official debut at the 2016 Geneva Motor Show in March, the Jaguar F-Type SVR has been leaked online as the folks at Autovisie have got the brochure of the sports car. The brochure reveals several details of the new F-Type SVR, including the launch in Netherlands in May. Being the halo product of Jaguar's line-up, the F-Type SVR comes with several cosmetic changes.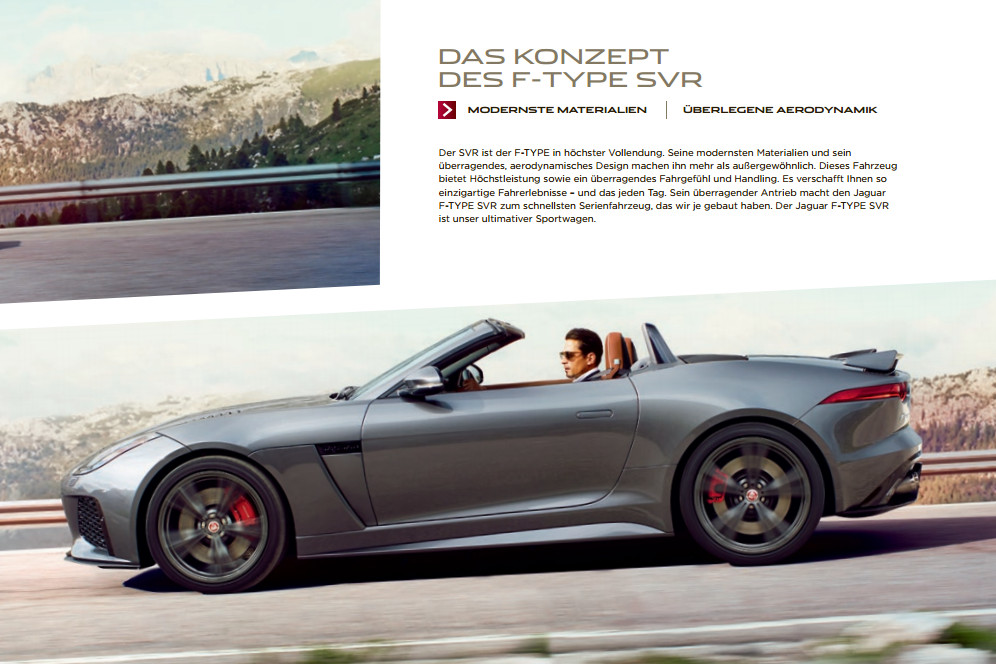 The F-type SVR would boast of a new high-performance braking system and a specially tuned suspension system with adaptive dampers. The high-performance 2-seater sports car would flaunt a new bumper at the front with bigger air dams. In addition, it would have a new front splitter and a ventilated hood. The rear wing of the sports car would open and close automatically, depending upon the speed. The F-Type SVR would ride on 20-inch aluminum wheels with Pirelli P Zero tires. The cabin would basically be carried over from the regular F-Type with subtle new additions such as the sports steering wheel, performance seats and aluminum trim.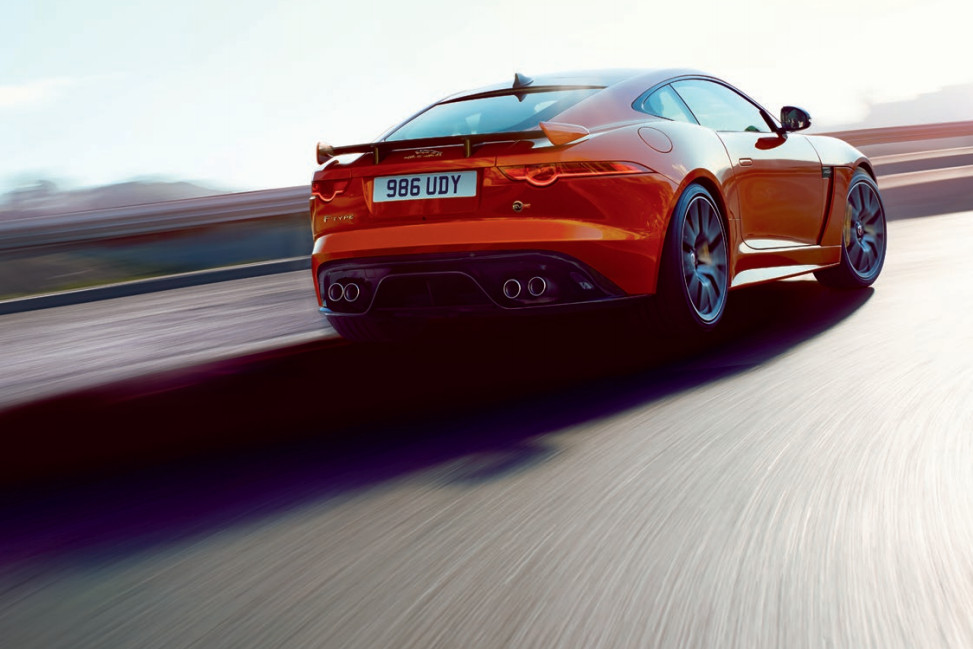 Under the hood, Jaguar F-Type SVR would have the 5.0L V8 supercharged motor. This engine would belt out 575 hp of top power and 516 pound-feet of peak torque. It would be linked to an 8-speed automatic transmission, while the power would be evenly transferred to all the four wheels enroute a 4X4 drive system. The high-performance sports coupe would hit the 100kmph mark from standstill in mere 3.7 seconds, before topping out at 200mph. The convertible derivative would also have similar performance as the coupe sibling, albeit with a little lesser top speed of 193mph.