The SUV market is full of vehicles that are big on stamina, but little on style, and as far as fun is concerned, you would be hard pushed to find a drive that's as fun as this Jaguar F-Pace. Much like Jaguar to do its own thing, it developed its own style for the F-Pace, and rather than turn to reliable brands like Land Rover to get the structure down, the F-Pace has resulted in an SUV that is not just great to drive (which is no mean feat for its first SUV) but it also has a similar feel to previous Jag models like the Jaguar XF AWD, which is quite something!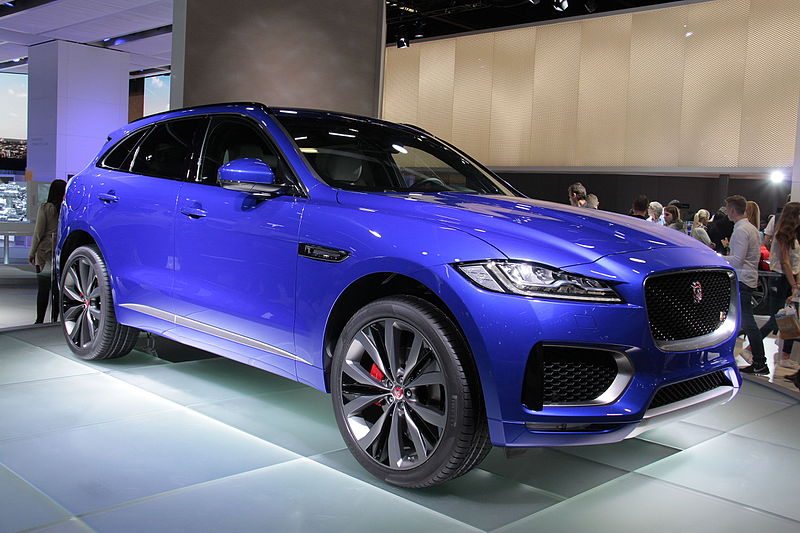 Comparing it to the XF or the XE feels completely unfair, but it's something you can't help doing, but it's when you get off road that the F-Pace comes into its own as an SUV. Much like the saloons and sporty incarnations before it, the quick steering makes for real agility, regardless of the road surface. There is also a lot of grip, meaning that you can drive with ease on rough terrain. And while the SUV is partially built for rough terrain, if you're all about taking this baby up a rough hill, mud tires or ATV mud tires will be a helping hand to look after your peace of mind (and your spoilers). It's on the back roads where you really see what this SUV is capable of, and there's plenty of support, but without the wind noise you'd get from other SUVs.
The engine choice is down to five, the 2.0-litre diesel, the V6 diesel, the 3.0-litre petrol, the 247 bhp 2.0-litre, and finally the 237 bhp four-cylinder diesel engine. So you're spoilt for choice, but the Ingenium 2.0-litre diesel is looking like the most popular. Speed-wise, the 178 bhp 2.0-litre will hit 62 mph in 8.7 seconds and will reach top speeds of 129 mph, and responds very well to the throttle and when in idle or cruise, it's a much quieter ride. The gear changes are nice and gradual which is noticeable on long stretches of road, especially when you look at similar SUVs like the Land Rover Discovery Sport.
For mpg, the diesel will return nearly 60 mpg, which is great for your running costs, especially when you compare it to its other more down-market rivals. The eight-speed auto gearbox means you are in control of your fuel economy to an extent, and the four-wheel drive manual option is available if you are really looking to cut back on your fuel costs.
As a sexy piece of machinery, the F-Pace is stylistically similar to the C-X17 concept that was revealed in 2013. As an SUV, it looks fantastic, and with its intimidating grille and headlights, you will barely need to sound your horn to let people know you are coming. And the interior is just as sleek as you'd imagine, with space and headroom for most people. Jaguar were always at the top of their game in the sports car stakes, but now they've excelled themselves.