You've probably heard about them. "Police Impounded Cars" are vehicles that have been seized by law enforcement officials because they were involved criminal activities. These crimes can be all sorts of things ranging from moving violations to being involved in serious crimes. It's all legal, of course. All 50 states have laws that allow law enforcement officials to seize vehicles under certain circumstances. After a vehicle is seized and processed, they are often offered for sale to the general public at public auctions.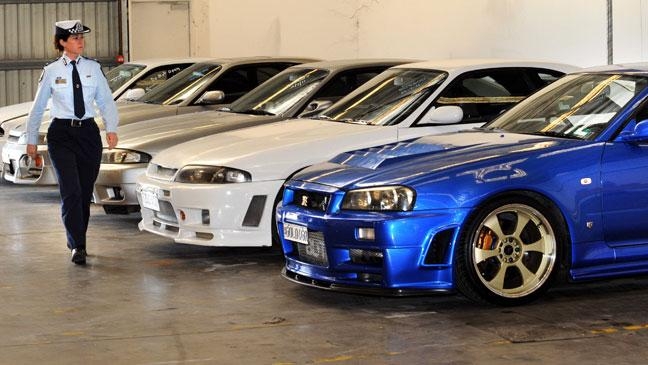 You should know that buying an impounded car at a public auction involves some unknowns. It is not a risk-free transaction like buying a car from a local car dealer. Cars sold at auction do not come with a warranty and are definitely considered "as is". The good news is that you can minimize the risk involved by doing some homework. Most auctions, for example, allow you to inspect the car's documentation online days before the auction occurs and you can usually inspect the car on the day of the auction.
If you are considering buying a car at a public police auction, here are a few things to consider:
Do your research – Most auctions will list the vehicles that will be available a few days before the auction date. Look over each listing and identify which vehicles you are interested in bidding on. You might want to line up a couple in the event you lose out on your first bid.
 Look for auctions held in less crowded areas. Everyone likes a bargain and some auctions can get rather crowded. A big crowd can drive the bidding prices up. Look for auctions that are situated in less populated areas, such as outside of a major city or in a smaller town or city.
You need cash or proof of an approved loan. Police auctions will only take payment in cash or proof of an approved loan for the winning bid. No IOUs! Be careful because you will also need to cover the cost of taxes, title, and registration fees. You may also need enough money to cover the cost of towing the car from the auction and the cost of cutting new keys if the vehicle is sold without keys.
Inspect the vehicles you are interested in bidding on. If you haven't looked at the vehicles you are interested in, do a quick inspection. Keep an open mind, the vehicles at the auction are usually untouched, which means they are in the exact state they were in when they were confiscated. Be prepared for the vehicles to be filthy, damaged, or full of someone else's stuff.
Do not bid more than you can afford. It can be easy to get caught up in the rapid fire bidding at an auction, so focus on staying calm and not bidding more than you can afford. Remember the limit you set for yourself as you bid on the vehicles you are interested in.
Check to see if there will be a towing company on site.  Most police auctions attract towing companies who know they will have customers who need their services. If that is the case, then you have some flexibility if the car you are buying isn't operational.
Article Source: Chuck Patterson Dodge
Photo credit : News.com.au